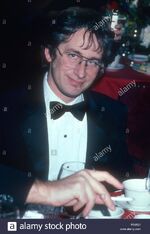 Steven Spielberg, born December 18, 1946 is an American film director, producer, and screenwriter. He is considered one of the founding pioneers of New Hollywood.
Background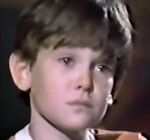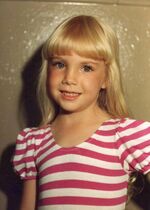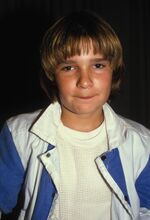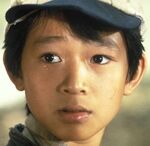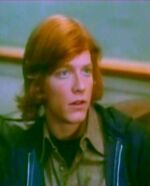 At age 12, Spielberg made his first home movie: a train wreck involving his toy Lionel trains. Throughout his early teens, and after entering high school, Spielberg continued to make amateur, 8 mm, "adventure" films.[1]
In 1958, Spielberg became a Boy Scout and fulfilled a requirement for the photography merit badge by making a nine-minute, 8 mm film entitled The Last Gunfight. Years later, Spielberg recalled to a magazine interviewer, "My dad's still-camera was broken, so I asked the scoutmaster if I could tell a story with my father's movie camera. He said yes, and I got an idea to do a Western. I made it and got my merit badge. That was how it all started."[1]
Some of the films he cited as early influences that he grew up watching include the Godzilla kaiju film King of the Monsters (1956), which he called "the most masterful of all the dinosaur movies because it made you believe it was really happening"[1]
In 1963, at age 16, Spielberg wrote and directed his first independent film, a 140-minute science fiction adventure called Firelight, which would later inspire Close Encounters. The film was made for $500, most of which came from his father, and was shown in a local cinema for one evening, which earned back its cost.[1]
After attending Arcadia High School in Phoenix for three years, Spielberg's family later moved to Saratoga, California where he attended and graduated from Saratoga High School in 1965. He attained the rank of Eagle Scout. His parents divorced while he was still in school, and, soon after, he graduated. Spielberg moved to Los Angeles, staying initially with his father.[1]
Spielberg was later given the opportunity to make a short film for theatrical release, the 26-minute, 35 mm Amblin', which he wrote and directed. Studio vice president Sidney Sheinberg was impressed by the film, which had won a number of awards, and offered Spielberg a seven-year directing contract. It made him the youngest director ever to be signed for a long-term deal with a major Hollywood studio.[1]
Spielberg produced and directed E.T. the Extra-Terrestrial (1982). It was the story of a young boy (Henry Thomas) and the alien he befriends, who was accidentally left behind by his companions and is attempting to return home. E.T. went on to become the top-grossing film of all time.[1]
Between 1982 and 1985, Spielberg produced three high-grossing films: Poltergeist (for which he also co-wrote the screenplay), a big-screen adaptation of The Twilight Zone (for which he directed the segment "Kick The Can"), and The Goonies (Spielberg, executive producer, also wrote the story on which the screenplay was based).[1]
Spielberg teamed up with Lucas and Harrison Ford on the film Indiana Jones and the Temple of Doom, but was plagued with uncertainty for the material and script. This film and the Spielberg-produced Gremlins led to the creation of the PG-13 rating due to the high level of violence in films targeted at younger audiences.[1] The featured song of Doom, is "Anything Goes".
For the film Back to the Future (1985), Robert Zemeckis approached Steven Spielberg, who agreed to produce the project at Amblin Entertainment, with Universal Pictures as distributor. Eric Stoltz impressed producers enough that they selected him to play Marty McFly. But filming with Stoltz fell through at a certain point, and major scenes had to be reshot with Michael J. Fox as Stoltz replacement.[2]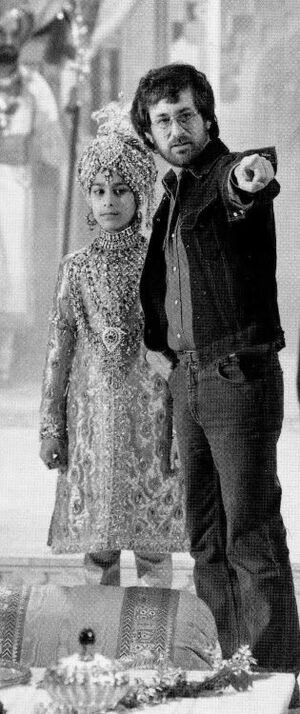 Raj Zalim Singh
Raj Singh was a child actor that debuted in Kranti (1981). He is best known for starring in Indiana Jones and the Temple of Doom (1984), opposite Jonathan Ke Quan (Goonies).
After Doom (1984), Singh disappeared.
A 2019 twitter post made the inquiry, "We're on the hunt for the actor who played 'His Supreme Highness, the Maharajah of Pankot' in #IndianaJones and the Temple of Doom..."
The response was based on an unsubstantiated post made in 2008 that "Raj resides in Chicago, IL and works as an Air Traffic Control Coordinator for United Airlines."
Another unsubstantiated claim is Singh appearing in Bollywood film, The Path of Fire (1990).
Internal records lead investigators to believe that Singh was murdered in 1984.