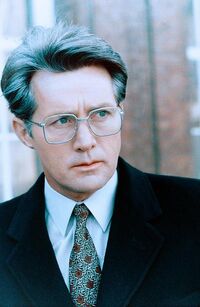 Martin Sheen (born c. 1939), from Tipperary, Ireland, (aka "Ramón Gerard Antonio Estévez") is an Irish-American actor, who achieved wide recognition for his leading role in Apocalypse Now (1979). Sheen received a star on the Hollywood Walk of Fame in 1989.[1]
Enigmas
Around 1955,"Ramón" (age 17) and his brother "Joe" (age 11) remained together with the assistance of the Holy Trinity Catholic Church in Dayton, Ohio. Raised Catholics, they attended Chaminade High School (now Chaminade Julienne Catholic High School).[2][3] The boys were raised by Catholic, Galician-born (Spanish) "Father" Francisco Estévez-Martínez (1898–1974).[2]
Irish Republican Army (1922–1969)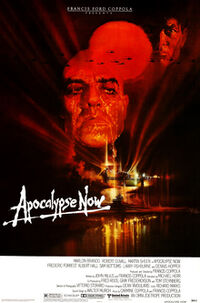 At fourteen years old, Joe, with the help of his brother Ramón, organized a strike of golf caddies while working at a private golf club in Dayton, Ohio. They complained about the golfers, saying: "They often used obscene language in front of us... we were little boys and they were abusive... And they, for the most part, were upstanding members of the community."[2]
Early in his acting career, Ramón (Martin Sheen) co-starred in the controversial Emmy Award-winning 1972 television film That Certain Summer, said to be the first television movie in America to portray homosexuality in a sympathetic light.[5]
Ramón adopted the stage name, Martin Sheen, influenced by CBS casting director, Robert Dale Martin, who gave him his first big break.[2]
"I invented Martin Sheen. It's still Estevez officially. I never changed it officially. I never will. It's on my driver's license and passport and everything...

I didn't keep my name as it was given to me. I knew it bothered my dad."

— Interview with Martín Sheen (Ramón) on Inside the Actors Studio (2003).[2]
In 1974, Sheen portrayed a hot rod driver in the television movie The California Kid,[5] an action horror thriller film,[6] about the town, Clarksberg, with a famous speed trap in 1958. The movie depicts two Navy sailors on leave (one portrayed by Sheen's younger brother, "Joe Estevez"), speeding to get back to base on time in a 1951 Ford Custom, and who are pushed to their deaths by the sheriff.[7]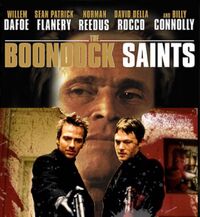 Younger brother "Joe Estevez", was the "son" of Catholic, Galician-born (Spanish) "Father" Francisco Estévez.
After High School, a "Joe Estevez" enlisted and served in the United States Navy between 1956 and 1961, serving at least 4 years.[3] Their "Father" Francisco died in 1974.[2]
Martin Sheen
Martin Sheen was greatly influenced by the actor James Dean,[5] an actor who was remembered as a cultural icon of teenage disillusionment and social estrangement, as expressed in the title of his most celebrated film, Rebel Without a Cause (1955).[8]
Sheen directed one film, Cadence (1990), in which he appears alongside his sons Charlie Sheen and Ramón Estevez.[1]
"Ramón Estévez" (born August 7, 1963) is an American actor and director who runs Estevez Sheen Productions,[9] for his father, Martin Sheen.[10] The production company is located in Los Angeles, California.[10] "Ramón" is the second of four children born to actor Martin Sheen and artist Janet Templeton. "Ramón"'s movies include That Was Then... This Is Now (1985) and Cadence (1990). In Cadence, "Ramón" played a sycophantic "spineless corporal" to the stockade's commanding officer.[11] Since 2012, "Ramón" has been co-producing Anger Management (TV series) with his brother Charlie Sheen, on FX.
References
↑ 1.0 1.1 Wikipedia, Martin Sheen
↑ 3.0 3.1 Wikipedia, Joe Estevez#Early life
↑ Wikipedia, Defence Forces (Ireland)#History
↑ 5.0 5.1 5.2 Wikipedia, Martin Sheen#Career
↑ Wikipedia, The California Kid
↑ Wikipedia, The California Kid#Plot
↑ Wikipedia, James Dean
↑ Wikipedia, Ramon Estevez
↑ 10.0 10.1 Wikipedia, Ramon Estevez#Directing and producing career
↑ Wikipedia, Ramon Estevez#Acting career
Community content is available under
CC-BY-SA
unless otherwise noted.