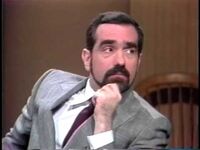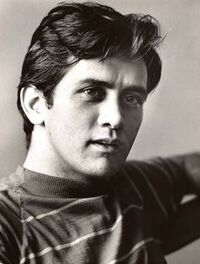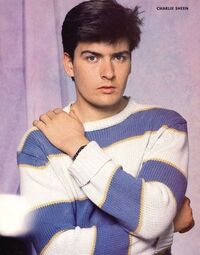 Martin Scorsese is an American film director, producer, screenwriter, and actor. One of the major figures of New Hollywood.[1]
Background
The Age of Innocence is an American historical romantic drama film directed by Martin Scorsese in 1993.[2] The film alienated and confused some fans.[3]
Martin Scorsese directed a four-hour documentary in 1995, titled A Personal Journey with Martin Scorsese Through American Movies, offering a thorough trek through American cinema. It covered the silent era to 1969, a year after which Scorsese began his feature career.[4] He said, "I wouldn't feel right commenting on myself or my contemporaries." In the four-hour documentary, Scorsese lists the four aspects of the director he believes are the most important as (1) the director as storyteller; (2) the director as an illusionist: D. W. Griffith or F. W. Murnau, who created new editing techniques among other innovations that made the appearance of sound and color possible later on; (3) the director as a smuggler—filmmakers such as Douglas Sirk, Samuel Fuller, and Vincente Minnelli, who used to hide subversive messages in their films; and (4) the director as iconoclast.[3]
Beyond 1980s
Since the 2000s, actor Leonardo DiCaprio became a fixture in Scorsese films. Such as Gangs of New York (2002).[5] In this film, production was highly troubled with many rumors pointing to an undisclosed conflict, surrounded by production differences, between Scorsese and Miramax boss Harvey Weinstein. The media called it "Gangs of Los Angeles".[6]
In 2005, Scorsese directed a documentary film, No Direction Home, that tells of the life of Bob Dylan, and his impact on American popular music and the culture of the 20th century. The film does not cover Dylan's entire career; it focuses on his beginnings, his rise to fame in the 1960s, his then-controversial transformation from an acoustic guitar-based musician and performer to an electric guitar-influenced sound and his "retirement" from touring in 1966 following an infamous motorcycle accident.[5]
Scorsese considers Silence (2016) a "passion project": it had been in development since 1990.[7] When asked why he retained interest in a project dealing with strong themes for over 26 years, Scorsese said,
"As you get older, ideas go and come. Questions, answers, loss of the answer again and more questions, and this is what really interests me. Yes, the cinema and the people in my life and my family are most important, but ultimately as you get older, there's got to be more ... Silence is just something that I'm drawn to in that way. It's been an obsession, it has to be done ... it's a strong, wonderful true story, a thriller in a way, but it deals with those questions."[7]
In 2009, Scorsese signed a petition in support of director Roman Polanski, calling for his release from custody after he was detained in relation to 1977 sexual abuse charges.[8][5]
Scorsese's 2013 film, The Wolf of Wall Street, is an American biographical black comedy based on Jordan Belfort's memoir of the same name. The film tells the story of a New York stockbroker, played by DiCaprio, who engages in a large securities fraud case involving illicit stock manipulation, by way of the practice of "pump and dump".
Rated X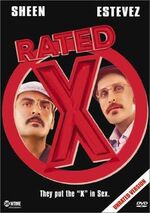 Rated X
is a 2000 American television film starring brothers Charlie Sheen and Emilio Estevez, with the latter also directing. Based on the nonfiction book X-Rated by David McCumber, the film chronicles the story of the
Mitchell brothers
, Jim and Artie, who were pioneers in the pornography and strip club businesses in
San Francisco
in the 1970s and
1980s
. The film focuses on the making of their most profitable film, Behind the Green Door. It also portrays Artie's
descent into drug addiction and increasingly erratic behavior, culminating in
his
murder
at Jim's hands.
[9]
References
Community content is available under
CC-BY-SA
unless otherwise noted.