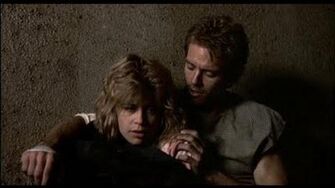 So deep in the 80s, it's not even funny... this is serious...
Note: none of these tracks were made in the '80s. They are all conducted by modern artists who dedicate their lives to going back...way back.
All lyrics are original, and not covers.
WARNING: By listening to these hot tracks below, you will become trapped in the 1980s. You will not be able to return to your present self unless you pull an Abraham Lincoln penny out from your pocket (See Somewhere in Time).
HOT TRACKS
A SIDE

Let Em Riot - Don't Stop Running

B SIDE