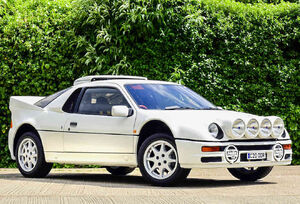 Ford RS 200
Miller's review
The RS 200 was an absolute failure as a rally car. It was under-powered, tricky to drive, and actually was involved in spectator deaths. As a homologation special road car, however, it's an all-time great. It's a shame Ford only made 200 of this mid-rear mounted, four-wheel drive, super-lightweight 250 hp two-seater. Fun fact: it can hit 60 mph in just 3.5 seconds, which is faster than all but the very fastest cars in the world, even today.[1]
References
Community content is available under
CC-BY-SA
unless otherwise noted.