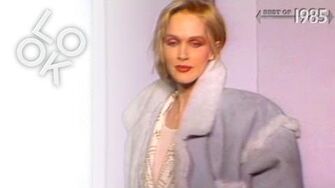 Fashion in 1985 marks changes in the fashion industry forever. Fashion was so wide-ranging, influenced by four major hubs: Paris, Milan, London and New York City. The style you liked, dictated which city you were buying your designs from. All four were quite different from each other. The only real constant was a wide shoulder. Everything else, color, fabric, cut, was fair game.[1]
In Paris, the top designers were Yves Saint Laurent, Karl Lagerfeld (Chanel), Hubert de Givenchy and Emanuel Ungaro. Italy featured top designers Valentino and Giorgio Armani. The top American designers in 1985 were Geoffrey Beene and James Galanos. Calvin Klein, Ralph Lauren, and Anne Klein set the tone for sportswear, simplifying their styles to achieve a more modern look. London was proud of successful newcomers Betty Jackson and Sheridan Barnett.[1]
Possibly the most successful newcomer in 1985 was Anne Klein & Co.'s Donna Karan. After surprisingly leaving Anne Klein to go out on her own, Karan's clothing line was a smash hit. Her clothes perfected the art of feminine sophistication in casual form. One prime example is her method of tying a sarong skirt around narrow pants.[1]
Also notable, 1985 saw the end of the Coty American Fashion Critics' Awards, which for 43 years had celebrated the industry's most promising and successful designers. It was around this time that fashion was starting to splinter off into so many separate factions that it's difficult to summarize. There were very many different designers who were successful in their own way. No longer was it normal for people to all dress similarly. There were dozens of trends that came and went, some stayed for several years.[1]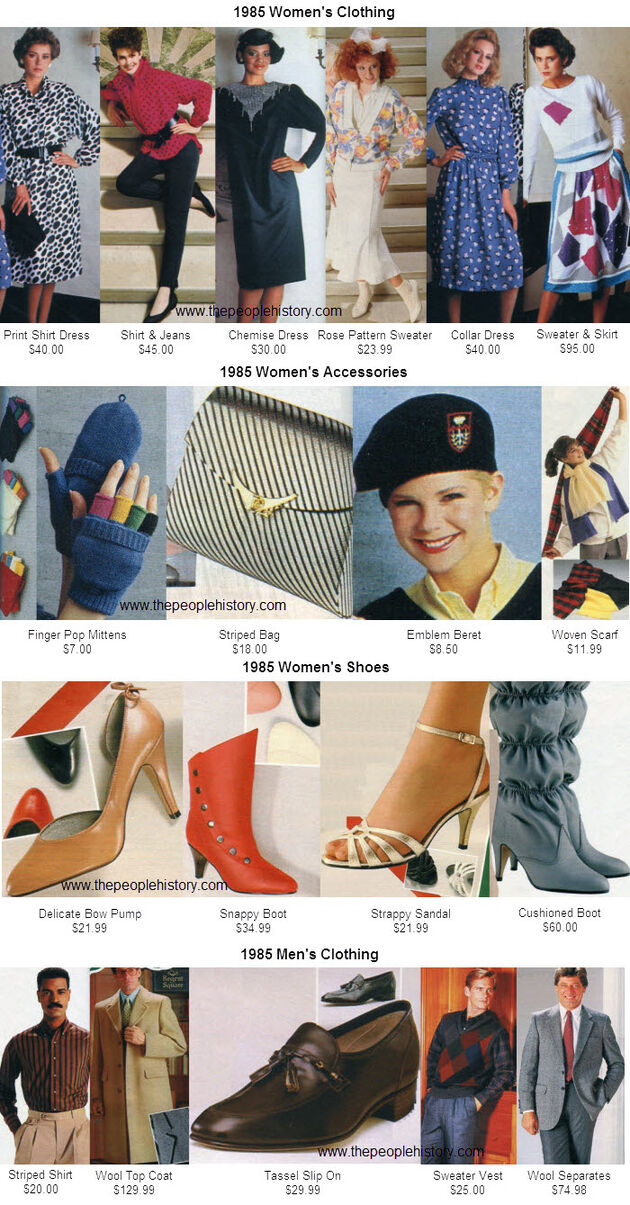 References
Resources