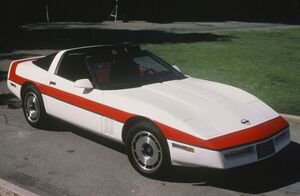 When the C4 hit the market, it was a huge deal. As Doug DeMuro points out in AutoTrader, this was the first time a corvette was completely redesigned; all of the earlier models, and all of the later ones, were just evolutions of a previous model. In 1984, this car was futuristic, it was fresh, and it made you feel like flying cars were just around the corner.[1]
Source
Community content is available under
CC-BY-SA
unless otherwise noted.