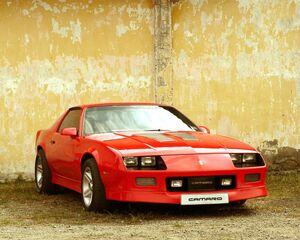 Chevy Camaro IROC-Z (1985-1990)
Bloomberg calls this your best investment for a Camaro. An untouched, unmodified or un-drag-raced IROC-Z is difficult to find presently, and the rarity and deepening appreciation of this automobile is driving up the price.
"As time marches on, when you have these original examples that haven't been beat up, people start to finally remember them, and it's like, 'Oh wow. They look like a modern classic,'" Jonathan Klinger, a spokesman and analyst at Hagerty, told Bloomberg. "Those are the ones that are rising in value."[1]
References
Community content is available under
CC-BY-SA
unless otherwise noted.