1984
André René Roussimoff, a.k.a André the Giant became famous for his extraordinary height of 7 feet and 4 inches and a weight of 550 pounds.[1] His physicality led him to do some remarkable feats which just added to his fame.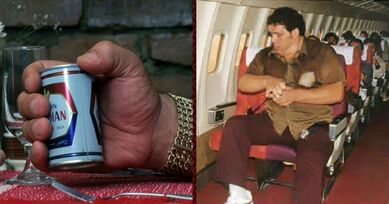 André René Roussimoff guest appears on

Late Night with David Letterman

on January 23, 1984.